"A fine historical fantasy tale featuring a memorable, tenacious protagonist." —Kirkus Reviews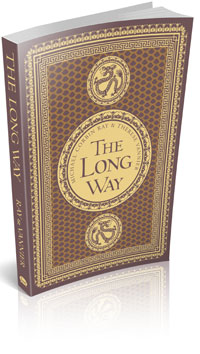 THE LONG WAY by Michael Corbin Ray & Therese Vannier. Take flight to China's Opium Wars of the mid-19th century in this epic historical fantasy. Young orphan Leung Chi-Yen, born into the seedy world of Canton brothels, finds an opportunity to escape her fate during the chaos of British attacks on her country. Along with an unreliable monk from the fallen Temple of Seven Dragons, she journeys to North America at the time of the gold rush, the Indian wars, and the taming of the Wild West. Can she forge a new life for herself in this strange, dangerous world? And what about that mysterious Chinese dragon that has followed her so far from home?
Buy the paperback from Amazon.
Also available for Kindle, iBooks, NOOK, and Kobo.